NEWS
01.02.2022
The number of domains in the UZ zone has reached 100000
The number of domains in the UZ zone has reached 100,000.
The auksions.uz domain became the 100,000th domain. Congratulations to the owner!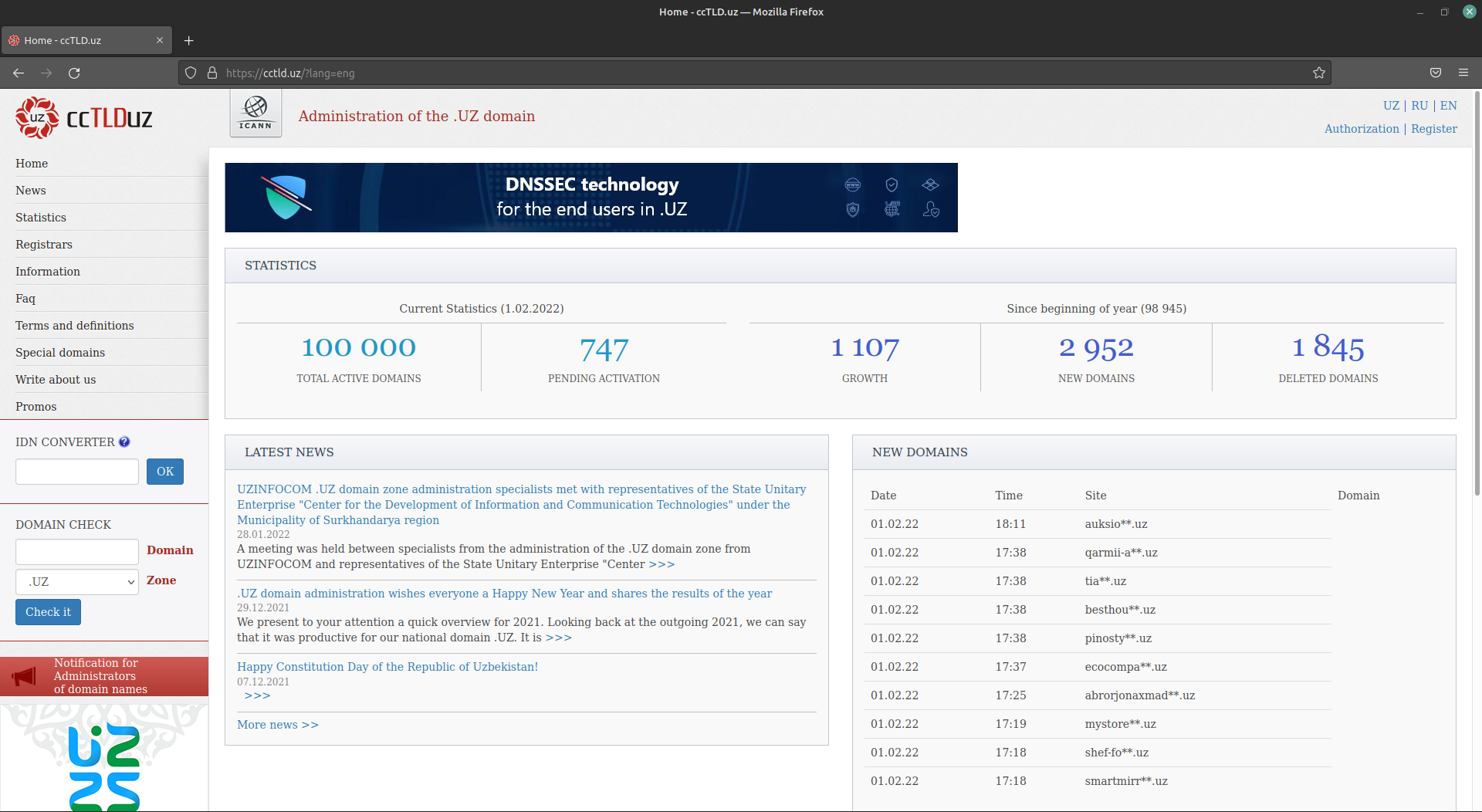 The bar of 80000 domains was overcome in June 2020, 90000 in March 2021. Over the past three years, the domain zone has grown by about 50%.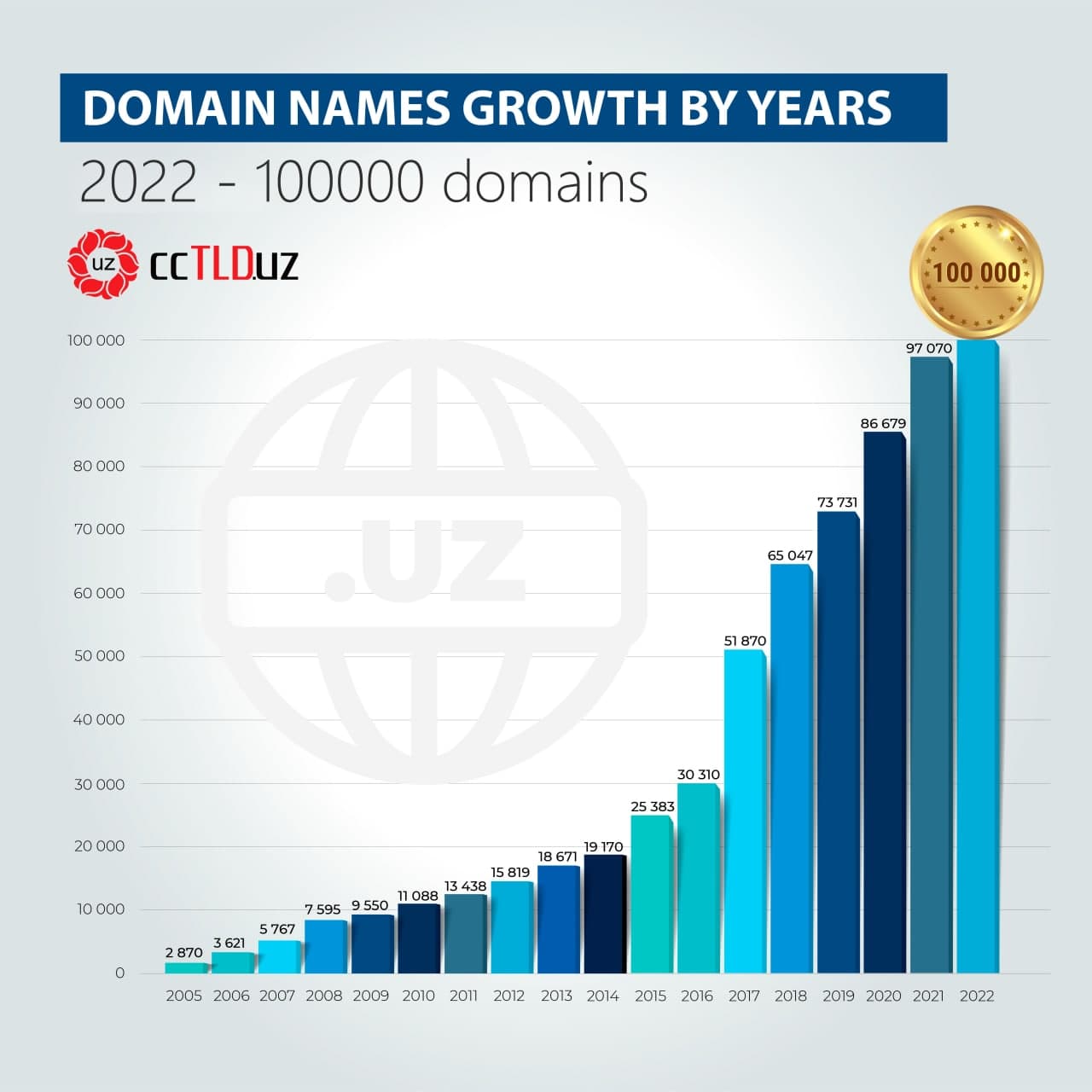 There is always good news in the "UZ" domain.