NEWS
07.03.2023
Zoom meeting with Mikhail Anisimov - a regional representative of the international organization for the assignment of Internet names and addresses ICANN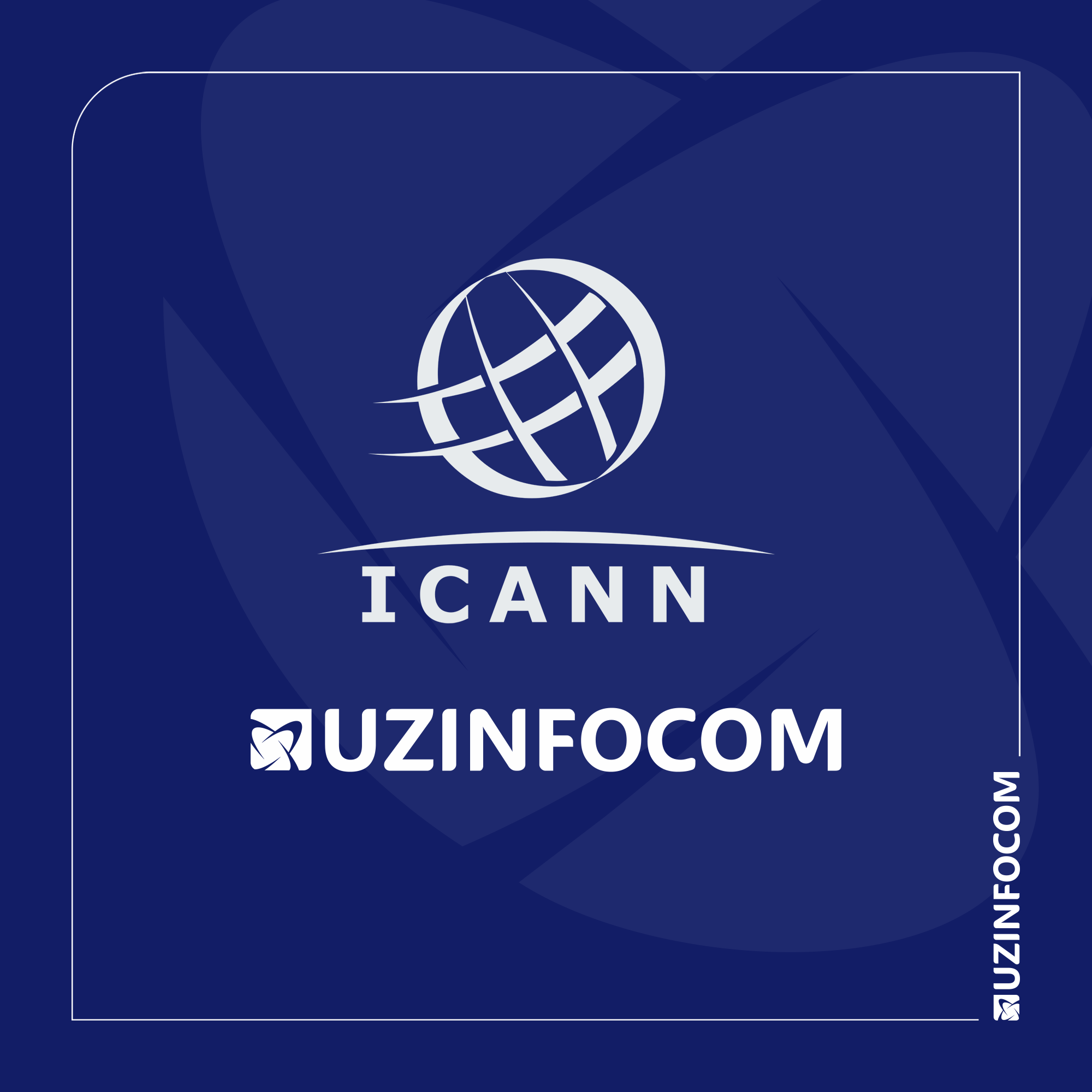 On March 6, 2023, Uzinfocom held a ZOOM meeting with Mikhail Anisimov- a regional representative of the international organization for the assignment of Internet names and addresses ICANN.
The reason for the discussion was the prospects for the development of the ".UZ" domain zone with assistance of the public Internet corporation ICANN.
The main topic of the conversation: DNSSEC technologies and high-quality functioning of the domain zone. The issues of participation in international forums of the ICANN Corporation were considered.
Following the meeting, issues of further cooperation and implementation of promising projects were discussed.