NEWS
19.09.2023
25th anniversary of the APTLD conference: discussion of the latest concerns in the domain industry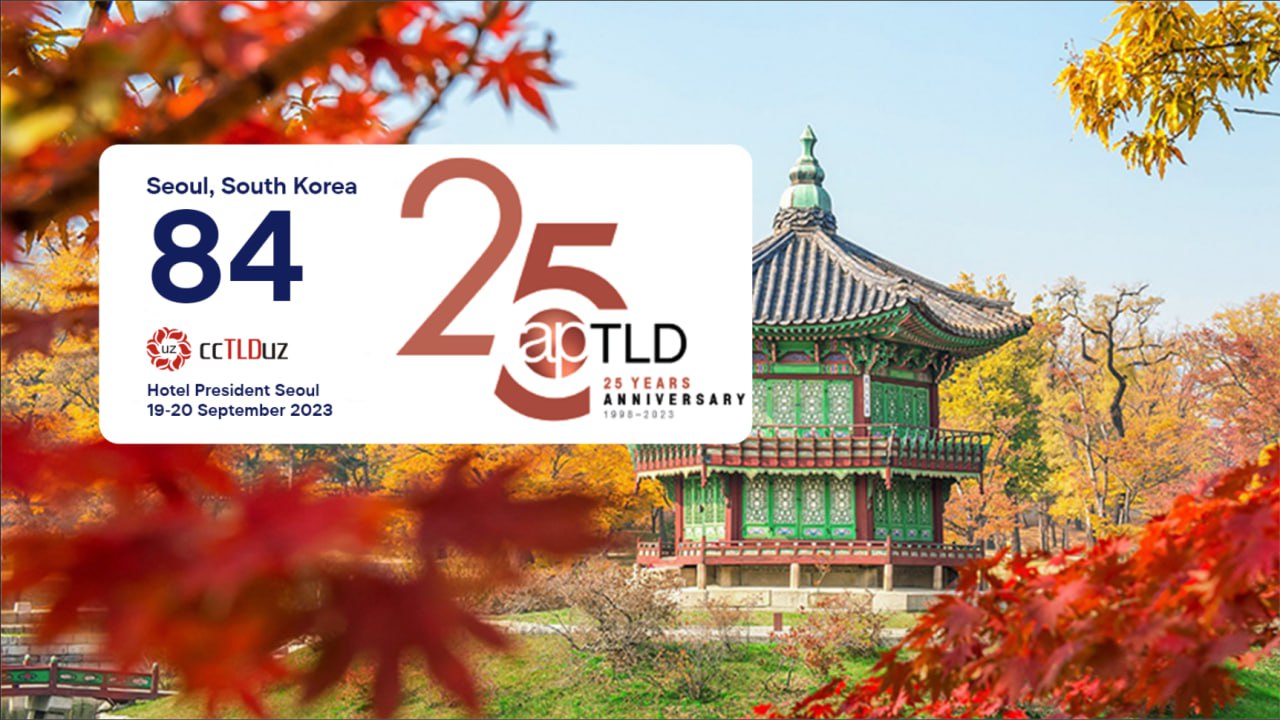 Seoul, South Korea - The Asia-Pacific Top Level Domain Association (APTLD) is gearing up to mark its 25th anniversary at the grand APTLD84 conference. The event, organized by the Korean Internet & Security Agency (KISA), aims to unify leading domain industry specialists to discuss key topics concerning the future of cyberspace.
Since its foundation in 1998, the APTLD has become a significant forum for exchanging ideas and strategies, aiding in shaping the international agenda in the internet sphere. The association consists of over 50 national registries, including administrators of the largest top-level domains such as CNNIC (.cn, China), AUDA (.au, Australia), NIXI (.in, India), VNNIC (.vn, Vietnam), DENIC eG (.de, Germany), among others.
The Republic of Uzbekistan joined the APTLD on January 15, 2019, enriching the collective experience of the association and making a significant contribution to the domain name management field.
The APTLD conference will offer a platform to discuss the latest topics and issues related to the management of national domains and the domain industry as a whole. The event will feature a series of round tables and seminars where participants can exchange experiences and explore new technological solutions.
One of the most anticipated moments of the conference will be a presentation on the use of blockchain technology in the domain industry, particularly regarding the .UZ domain. This session will open up new horizons for further innovative development of the domain industry.
Given the continuous technological progress, APTLD strives to lay the groundwork for a more stable and secure cyberspace. The anniversary conference will offer an opportunity for industry participants to combine efforts and formulate development strategies for the coming years.
A significant point of the event will be a round table at the domain zone leaders level, where key industry players can discuss strategic development directions and potential collaborations. Bringing together leading experts and the domain name industry, the APTLD84 conference promises to be a fruitful venue for knowledge and experience sharing. Gathering specialists from around the world, it lays the foundation for discussing the future of the internet, where domain names will remain a key element of the web structure.